---
With clever bathroom design, even a small bathroom space could be comfortable and fit-able for all what you need.
There are many tips to boost the impression of space in London's flats, especially for bathrooms in order to illusion the small bathroom space into a larger one. 
Well studied plan:
First come first; to take good advantage of available space, start by making a good plan, do not shy to get professional help to design your bathroom, they will definitely use available space in the best way.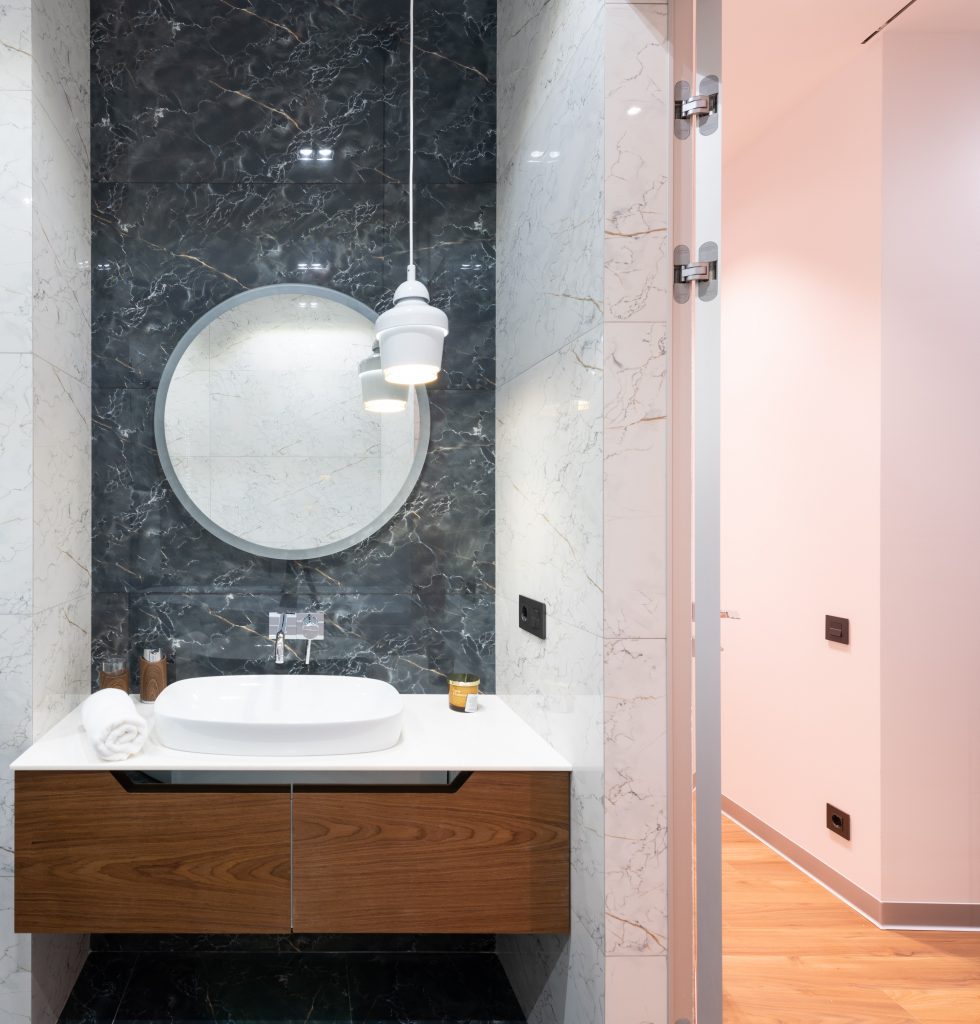 Mount your taps:
Many awesome taps designs are available in the market nowadays. A mounted-up sink gives the free floor space that will add more space feeling to a small bathroom, moreover; the space can be used to put shelves, or laundry basket.
Big mirrors:
This magical touch will not only add space, but also helps to upgrade a bathroom style in one small step.
You can go with one large mirror, or an artistic small mirror pieces that create a wall of art, and boost space feeling of a small bathroom design.
Use vertical storage:
When going vertical, you will need less floor space, and you can get all your stuff in.
With bold colour or funny wallpaper you can make this storage a statement for your space, and even a focal point in the bathroom.
Go with sliding doors:
Replacing swinging door with pocket door will save a lot of useable space in a small bathroom.
Keep the pocket door design as simple as possible to get the best use of its added space feeling.